It's exhausting to cook at the end of the day, so we're introducing a new way to make dinner...
Delivered to you cold and ready to pop into the oven
Delivered to you in an 8x8 glass casserole dish (or disposable)
Each dinner provides at least two servings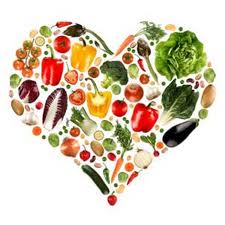 Rose's Service
How It Works
Simply register on our website to start receiving your Rose's Home Dish weekly menu email. From there, you can click on the email link to our website or go to roseshomedish.com. Our weekly email comes out every Friday at 8:30 am for food delivery or pick up on the following Wednesday. We have pre-order system. When the menu comes out on Friday it is advised that you order early to secure your space on our list because we sell out fast. Make sure that your order is paid by waiting for a confirmation. Your order must be paid with Square, PayPal, or a pre-arranged, pre-pay check (please scroll down to read more about payment). Make sure you receive confirmation from PayPal or Square. If you don't, you may have missed a step which means your order is not paid and won't be on our production list.
Gift Certificates expire 2 years after the order date.
Delivery
We deliver your dish to your Ithaca home or office in the late afternoon. The casserole will arrive cold. Keep it in your office fridge until you're ready to go home or if you're a home delivery, leave a cooler out for us and we'll drop it in so it's waiting for you when you get home. Pop it in the oven that evening (allow the dish to come to room termperature before placing it in a hot oven) or in the refrigerator to enjoy on another day.
Our meals are prepared daily and will remain fresh for at least three days in a cold refrigerator and most meals freeze well. Please check with us to make sure you're in our delivery area.
Pick up option — Rose's Home Dish is located in the Varna Community Center at 943 Dryden Road (Rte 366). Pick up is between 2pm and 5pm. Meals to pick up will be in our outside walk in refrigerator. Please drive around to the back of the building to pick up orders. Call Rose if you need assistance at 229-2416.
Payment
We accept credit cards via PayPal and Square, or a pre-pay check. A pre-pay check can be arranged by emailing Rose at roseshomedish@gmail.com. Pre-pay for any amount and the website will keep track of your spending.
Our mailing address is: Rose's Home Dish 215 Wood St. Ithaca, NY 14850
Rose's Phone Number is 607-229-2416
Read more about Rose's Home Dish in the Ithaca Times here and here and in Ithaca Week.
GLASS DISHES - If you are new and would like to receive your meals in our 8x8 glass casserole dish, scroll down to the bottom of the menu page and order a glass dish. The $14 one time non refundable fee is to help us keep glass dishes in stock. It's just to help us keep the expensive dishes in stock. You must return your dish (s) by leaving them out for the delivery driver when you are expecting a new delivery or bringing them with you when you are picking up your meal (s). Leave a note on your fridge so you don't forget to leave your dishes for the driver.